Lorry parking and heavy traffic routes
A new lorry park, which is to be the waiting area for heavy traffic and the associated routes are to be opened for traffic on January 4th, 2017 at 12:00. The new lorry parking area offers 410 parking spaces when entering Russia and 51 when entering Finland. The area includes toilet and shower facilities for the drivers. The use of the lorry parking area is free of charge. The current lorry parking space capacity is 160 and 51 of these will be allotted for lorry traffic from Russia into Finland. The remaining spaces of the parking area are reserved for passenger traffic travelling to Russia. The new road system will streamline the traffic at the border crossing, improve traffic safety, and cut down harmful effects that the heavy traffic has on the environment. The new lorry parking area is part of the E18 Hamina–Vaalimaa motorway project.
The queues by lorries waiting to cross the border have been extremely long in the recent years, up to 65 km from the border at worst. This has caused traffic congestion and dangerous situations. After the introduction of the new lorry parking area, the lorries are able to wait on the new parking area instead of forming queues along the road.
First motorway section will be opened in February
The first section of the E18 Hamina–Vaalimaa motorway will be opened for traffic in February of 2017. The section is a roughly 5-km-long stretch from Lelu to Kattilainen in the Hamina area. The motorway works are proceeding according to schedule and the entire motorway is expected to be ready in the spring of 2018.
FOR MORE INFORMATION:
Finnish Transport Infrastructure Agency, Project Director Lars Westermark, tel. +358 295 34 3838, e-mail lars.westermark@vayla.fi
Tieyhtiö Vaalimaa Oy, CEO Jaakko Kouvalainen, tel. +358 40 546 8073, e-mail jaakko.kouvalainen@vaalimaa.eu
YIT Rakennus Oy, Project Director Jouni Hyvärinen, tel. +358 40 197 1999, e-mail jouni.hyvarinen@yit.fi
The E18 Hamina–Vaalimaa project comprises 32 kilometres of new motorway and the related road arrangements. The section of the E18 motorway yet to be built is the final section, crossing the country from Turku to the eastern border. The project also involves the construction of the heavy traffic routes in Vaalimaa. The entire motorway will be opened for traffic in spring 2018. The project is carried out under a lifecycle service agreement in force until 2034 and managed by Tieyhtiö Vaalimaa Oy, in charge of the project's financing, planning, construction, and maintenance tasks. The main contractor of the project is YIT Rakennus Oy.
Map 1: New heavy traffic routes in Vaalimaa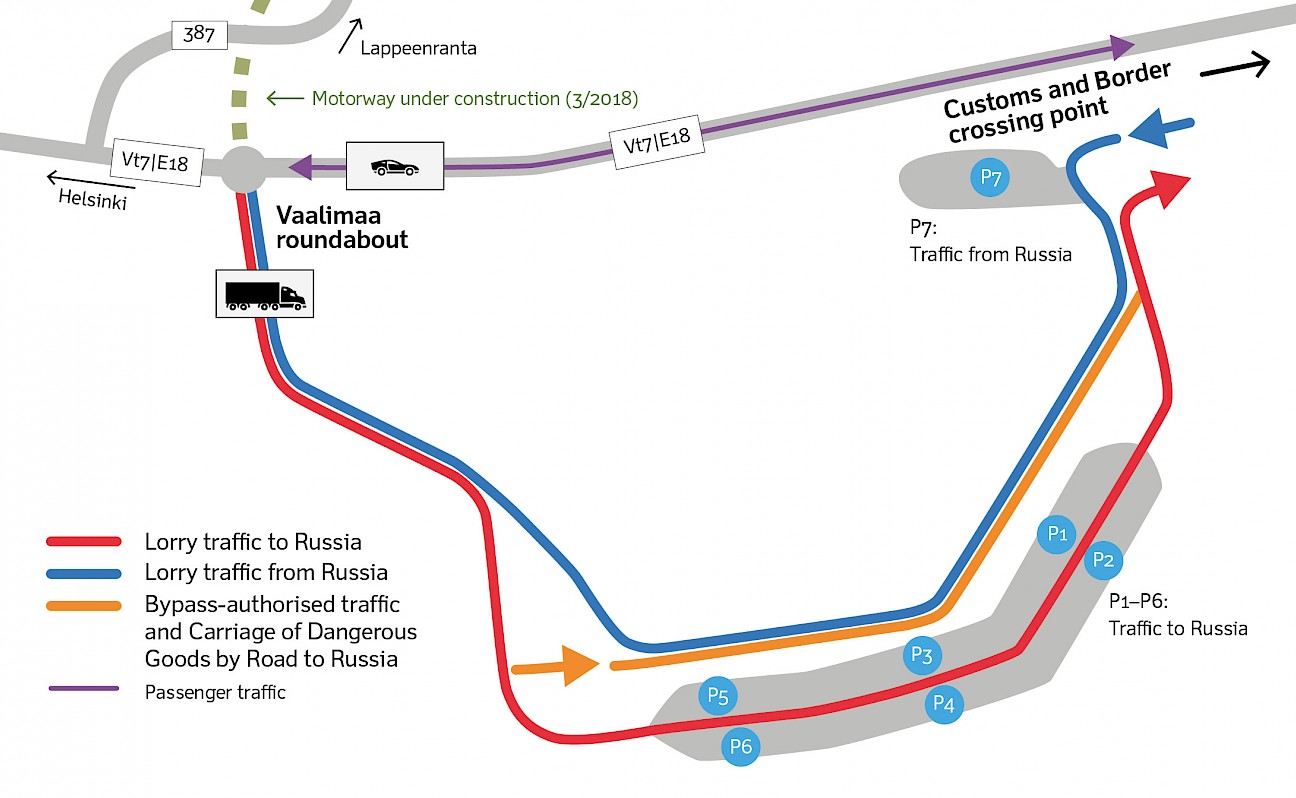 Map 2: E18 Hamina–Vaalimaa motorway project